25.04.2016 – 29.04.2016: Exhibition Invasive Computing at Hannover Fair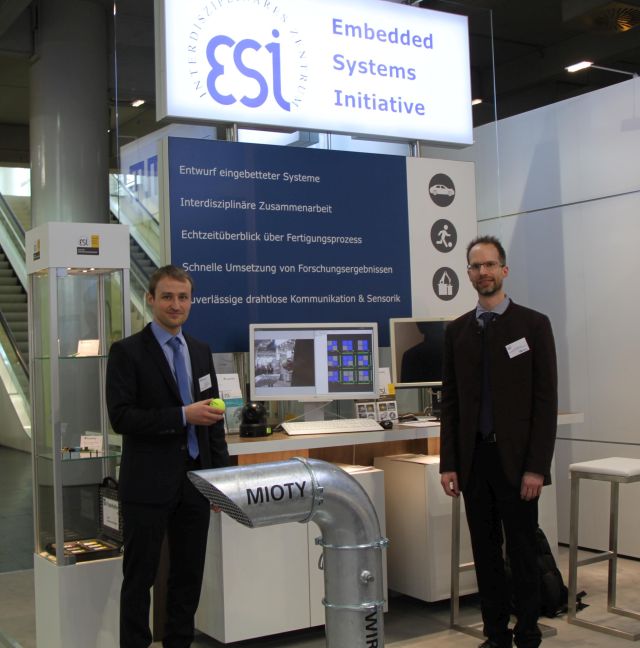 At this year's Hannover Fair, 190.000 trade visitors were able to experience the main subject "Industry 4.0 – Digitalization of Industry" very closely.
Sascha Roloff presented a demonstrator illustrating the principals of Invasive Computing at the booth of Interdisciplinary Centre for Embedded Systems (ESI), situated in the exhibition area "Research and Technology".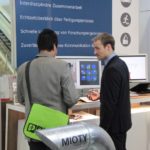 ESI presented at the community booth "Bayern Inovativ" and was one of 5200 exhibitors in the "Research and Technology" section. The demonstrator showed how applications are able to express the demand for more or less processors while the system attempts to meet the demands. While processing, a small 360° camera focussed a tennis ball which could be moved by the visitors. The more processors were used by the program, the faster and more efficient the camera worked. The more other programs got active in the background while simulating, the more efficiency of the image processing was reduced.